The automobile is the most developed industry, so we expect to see many new trends yearly. 2023 won't be an exception. This year is going to be very interesting regarding the latest trends and technologies, some of them mind-blowing.
Some trends are led by environmental factors like decreasing harmful air emissions. A great example of this is increasing the number of electric vehicles or other type of alternative fuel vehicles. The other factor that has a big role in inventing new technologies is the comfort and safety of the passengers. According to these factors, we have collected the best auto industry trends that will mark 2023.
Fewer Physical Controls
Larger screens take space in vehicles than ever before. If you remember just 10 years ago a car with an 8-inch touchscreen was considered a fancy vehicle. Nowadays, the trend of having a big screen that saves you many control actions is getting very popular through the drivers.
Many of them find this funny, but also admit this is a great way to stay focused while driving. Touchscreens are useful tools used for navigation and adjusting the radio. They are used for Partronic systems which are very helpful.
Autonomous Cars: Pros and Cons
Autonomous vehicles already exist, but they are not that common. This will change in 2023 because more companies invest in self-driving cars. Many studies show that autonomous cars are safer. According to them, this is a great way for decreasing the number of car accidents.
As pros, we can also consider the fuel efficiency of self-driving cars. These vehicles can save more carbon than normal cars. On the other hand, autonomous cars are expected to have a high price.
There is one con that can affect deeply the economy and the labour market. If self-driving vehicles get affordable in the future many people in the transportation sector can lose their jobs.
New Ownership Models
In recent years, we have seen many trends in transport services, including ride-sharing. Many companies, such as Uber, have proven that this is a profitable alternative in the car industry. This may be a prerequisite for the creation of new models in car ownership as well.
In many parts of the world, the car is not accepted as an expression of social status, but as a means of transportation. In these conditions you can set up shared car ownership or shared ride services. It is understood that shared ownership will result in less traffic and harmful carbon emissions.
Better Road Conditions
New automobile trends are one of the factors for the increase in the use of road transport, leading to improved infrastructure.
Innovation in the automotive industry has always led to improved infrastructure. According to Statista (2019) the countries with the most developed infrastructure are: Singapore, the Netherlands, Hong Kong, Switzerland and Japan. As we can see all of these countries have good automobile industry as well. Japan for example is the home country of many automobile brands.
Increase in The Consumption of Electric Cars
It's no surprise that electric car production is picking up. Many automobile brands will launch their electric vehicles in 2023. This will lead to increased sales of electric cars and a greater maket share in the automobile industry.
Because of the increase in the number of electric cars, there has been a significant drop in prices, making them more affordable for middle-class consumers. Very soon driving an electric car won't be as fancy as it used to be just a few years ago.
Safety Is Always First
The cars on American roads are more than ever before. Even though, the drivers are not the best. Car accidents are one of the main reasons for death in the last few years. This dark statistic drives the automobile industry to increase investments in producing safer cars.
There are many new auto technologies that increase safety. We are currently working on new developments which include improving the following safety system: Airbag system, Electronic stability control, and line departure alert.
The Part of Digital Sales Will Increase
Old good times, when a customer goes to an automobile centre and have a test-drive before buying a car is going to the end. Many customers don't have this time and prefer to search for a car on the internet. On the one hand, this can shorten the buying process, but on the other hand, it is an easy way to a scam.
Many customer share that the most important thing when they buy a car online is to have a reliable person on their side. This is a great niche for dealership agencies which can improve their digital services. They can start to develop their online platforms and to provide a better customer experience.
Do you know what other automobile industry trends we can expect in 2023? Let us know in the comments.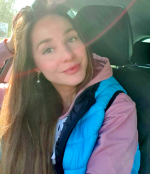 My name is Rebecca McCarthy and I am an American girl with British heritage residing in the beautiful city of Nashville, Tennessee. I have always had a keen interest in cars, particularly brand new ones that showcase the latest technology and design features. I am also passionate about travelling and experiencing new cultures, as well as enjoying hot summer days with friends and family.
As a strong and independent woman, I have always been fascinated by the world of cars, which is often seen as a male-dominated industry. LadyAutoBlog is a platform that allows me to share my insights and perspectives on the latest developments in the automotive world, while also highlighting the important role that women can play in this field.
Through LadyAutoBlog, I hope to inspire and encourage more girls and women to take an active interest in cars and to pursue careers in the automotive industry. I believe that women have a unique perspective and approach to the world of cars, which can bring about new innovations and ideas that can benefit the industry as a whole.
In addition to my passion for cars and travel, I also enjoy spending time with strong and confident men who share my interests and values. Together, we explore new destinations, try out new cars, and enjoy all that life has to offer.