You've got a great family car for road trips, so now it's time to pack! Preparing for a trip with your children is always exciting, but there are so much to take care of, that it's quite easy to forget something important.
That is why people love checklists so much. With a checklist, you can never forget an essential item and realize that just when you need it.
This article is actually such a checklist that you can look at while you're planning a trip in your family car to make sure you're all set.
What to Pack for a Family Road Trip
With family road trips, the more commodities you pack, the better. There could be many unpredictable situations, so it's good to be prepared for any scenario.
To make it easier for you to have an enjoyable and safe trip, we prepared this list of the essential items to pack before a family road trip.
Chargers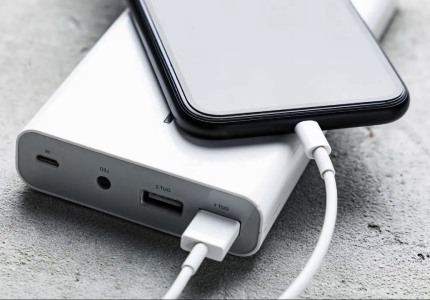 Nowadays, one of our greatest fears is not having our electronic devices working and this is something understandable. They provide so much comfort and make the trip even more delightful.
Make sure you put inside your luggage all the necessary chargers and even get a power bank if you want to have power at all times.
Electronics
Devices like tablets, headphones, a CD/DVD players provide entertainment both for children and their parents during long trips. They are also a weapon against crying and irritated kids.
Prepare some audiobooks or podcasts that you can listen to with your whole family, or load some movies on the tablets so that your kids can watch them if they get too bored.
Snacks
Everyone's favorite part – snacks! Pack some mints for fresh breath, and fruit for a healthy dessert, but don't forget some tasty treats like chocolate, candy, and some pretzels.
The family trip is the time to treat yourself and allow yourself a little guilty pleasure like some potato chips or sour jelly worms.
Water Bottles
It's good to have one reusable water bottle for each member of the family. In most of the US, tap water is okay for drinking, so you can save a lot of money by refilling your bottles, and it's better for the environment too.
Make sure you fill a few large bottles before you leave for the trip so that you do not get thirsty when there is no tap water available.
Blankets
Kids can get cold or want to go to sleep. There is nothing as cozy as snuggling in a soft blanket in from of the campfire.
If kids go to sleep in the car, you will need to cover them to prevent them from catching a cold. No matter the reasons, it's always good to have a blanket or two in your car.
Neck Pillows
Neck pillows can be a life-changer for long trips. Sometimes it might not be possible for your children to lie to the side in the back seat, and uncomfortable sleeping will make them grumpy.
It's good to always have the option of using a neck pillow, plus you could benefit from it yourself.
Toys and Family Games
Don't forget to think about entertainment too. After all, the point of the whole trip is to have fun and bond with your family.
Get some toys for your children to have fun in the car and don't forget to throw in some crayons and drawing paper. Family board games can be an extremely fun and bonding experience for after you arrive at the destination.
Raincoats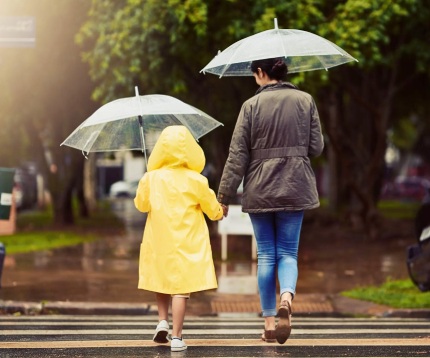 You never know if the weather won't surprise you, so throw in some raincoats to be prepared and not let a little bit of rain ruin your experience. It's also good to get some umbrellas if the forecast predicts a chance of rain.
Hand Sanitizer
On road trips, you never know what you will get in contact with, so it's good to be prepared with a sanitizer to apply each time before you enter the car to keep it free of germs.
Wet wipes are also essential items for family trips, but they are not as hypoallergenic and cannot kill such a large percentage of bacteria as hand sanitizers do.
Proper Instruments
So far, we've talked about having fun on the road trip, but it's important to think about safety too. Make sure you have a tire inflator and a battery jump starter just in case the charge drops.
You wouldn't want to get stuck in one place with your kids getting impatient in the back seats while you are waiting for help.
Emergency Kit
It should go without saying that you should never embark on a family trip without an emergency kit in the car. Generally, it's best if you have it with you at all times in your vehicle.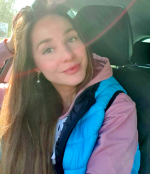 My name is Rebecca McCarthy and I am an American girl with British heritage residing in the beautiful city of Nashville, Tennessee. I have always had a keen interest in cars, particularly brand new ones that showcase the latest technology and design features. I am also passionate about travelling and experiencing new cultures, as well as enjoying hot summer days with friends and family.
As a strong and independent woman, I have always been fascinated by the world of cars, which is often seen as a male-dominated industry. LadyAutoBlog is a platform that allows me to share my insights and perspectives on the latest developments in the automotive world, while also highlighting the important role that women can play in this field.
Through LadyAutoBlog, I hope to inspire and encourage more girls and women to take an active interest in cars and to pursue careers in the automotive industry. I believe that women have a unique perspective and approach to the world of cars, which can bring about new innovations and ideas that can benefit the industry as a whole.
In addition to my passion for cars and travel, I also enjoy spending time with strong and confident men who share my interests and values. Together, we explore new destinations, try out new cars, and enjoy all that life has to offer.