Dear ladies, as we have a specific man type, we have a favourite car type as well. Our taste for a car depends on many things: our personality, preferable size, colour, and visibility. Same for our taste of man.
There is no definitive answer to this question "How do women choose a car?" However, there are some general trends that can be observed among female car buyers. In general, women tend to prefer smaller and more practical cars over larger and more powerful ones.
They are more likely to choose cars with more creature comforts and fewer technical features. Additionally, women tend to be more interested in fuel efficiency and safety features than men.
This article is about the most typical woman's cars and how they can be described as men. We did research about cars that are preferable to women than to men and compare them with common men types. Correctly or not we call this list "Most typical cars for ladies and what men they would be." Let's have a look.
1.Red Honda Jazz – a car women fall in love with
Honda Jazz is a good-looking hatchback that gives a sporty feel. The car is perfect for women searching for a night experience with fun and aggressive driving, as well as comfortable for daily tasks like shopping and going to work in a the traffic jam. There are two variations: the 1.3-liter and the sportier 1.5-liter engine sizes.
Honda Jazz if it was a man
Imagine a handsome man that goes jogging every morning. He is sporty and takes care of his health. He can jump between having fun and being serious. You can count on him for a fun night and busy days when you need support. If this car was a man, many women would run after him.
2.Subaru Forester – the size matters
Subaru Forester is the perfect car for women who respect size. This is a classy SUV that fits urban conditions and makes driving in a city more comfortable. Subaru Forester is a great car for off-road as well and perfectly fits women who love adventures. Even with its harsh look, Subaru Forester is very easy to drive.
Subaru Forester if it was a man
This man would be very strong with sculpted muscles and an athletic body. He takes good care of the size of his muscles and this is his biggest advantage. He is always ready for some off-road experiences and he loves adventures in  nature. He is as good in the city environment and even with his rough look he has a good heart.
3.Volvo S40 – a combination of safety and style
Volvo is one of the car brands that provide the most safety. The model S40 is a great car for young female drivers that need to gather confidence behind the wheel. The car is a perfect combination between style and comfort. The Volvo S40 has a great luxury interior that makes the driver and the passengers enjoy every drive.
Volvo S40 if it was a man
As a man, Volvo S40 would be a mature mister that knows what he wants from life. He has his feet firmly planted on the ground and does not allow emotions to prevail over the rational. He puts safety first and always looks after his family and friends. He is a person every woman can count on for the most important events of her life.
4.Toyota Camry – a family type of car
The comfort and safety of the family are the most important for any mother and wife. Toyota knows how to give these things. The model Camry is one of the best family cars that many American women prefer to drive. On top of all, Toyota Camry is designed according to environmental requirements. Driving this car gives you the feeling you do something good for your family and the world as well.
Toyota Carmy if it was a man
As you can imagine, this man is a family-type person. He is a great father and husband. He never say no to requests to help with household tasks. He gives attention and care to the kids. Moreover, he is a nature lover and he has a personal goal to live a more sustainable life.
5. Nissan Juke – don't judge the book by its cover
At the first glance, Nissan Juke is nothing special, but only the women who dare to drive it can enjoy it. The car is judged by its look, but it provides comfortable interior, affordable price and flue-effecient system.
Nissan Juke if it was a man
Do you remember the guy that all women ignore in high school? After years he is handsome, rich and well-educated. He can offer you more than you think because he is not a man for every woman.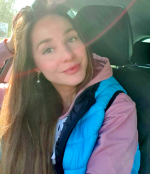 My name is Rebecca McCarthy and I am an American girl with British heritage residing in the beautiful city of Nashville, Tennessee. I have always had a keen interest in cars, particularly brand new ones that showcase the latest technology and design features. I am also passionate about travelling and experiencing new cultures, as well as enjoying hot summer days with friends and family.
As a strong and independent woman, I have always been fascinated by the world of cars, which is often seen as a male-dominated industry. LadyAutoBlog is a platform that allows me to share my insights and perspectives on the latest developments in the automotive world, while also highlighting the important role that women can play in this field.
Through LadyAutoBlog, I hope to inspire and encourage more girls and women to take an active interest in cars and to pursue careers in the automotive industry. I believe that women have a unique perspective and approach to the world of cars, which can bring about new innovations and ideas that can benefit the industry as a whole.
In addition to my passion for cars and travel, I also enjoy spending time with strong and confident men who share my interests and values. Together, we explore new destinations, try out new cars, and enjoy all that life has to offer.