You can't wait to welcome a new family member? We get you, having a new baby appear in your life is something more than just exciting, it's a miracle.
There are so many things you need to take care of before safely welcoming the baby in your home, but your home is not the only place you need to prepare. If you are a driving mom-to-be, you need to take care of your car too.
If you recognized yourself in that description, then this article is just for you.
The Essentials for making the Car Suitable for a New Baby
Car maintenance is already hard enough, so it seems like with a baby it would be even more complicated. The truth is, there are a few simple steps for the proper preparation of your car in case you are expecting a newborn.
In this article we will have a look at the most important things from the car maintenance and the essential features you should get to make it better for the baby.
Thorough Cleaning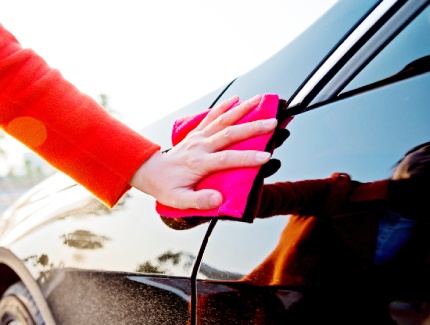 Get your car professionally cleaned and make sure not a single spot is left untreated. This should be the first step of the preparation process, as you will be installing new features after that.
A clean car is a better and healthier environment for such a fragile little creature as a new baby. It is not something advisable, it's a pure necessity.
Get it Serviced
Now is the time to take your car to get checked by an auto mechanic and make sure everything is working well. If some components need fixing, don't hesitate to arrange it.
Also do routine maintenance actions such as changing the oil, tires, or air filters. Taking care of such necessities is not so easy when you have a newborn at home, so the best option is to prepare in advance.
Prepare the Baby Seat
Probably the most important feature to think about is the seat for your new family member. Check what the best and safest models are available in the market currently.
Don't try to save money by purchasing a second-hand baby seat because the consequences could be fatal.
A good tip is to get familiar with how the car seat works before introducing your infant to it. That could save you a lot of stress and time. Read the instructions about proper installation and usage and make sure you don't have any unanswered questions.
Check Routes Before Leaving
Get used to checking the GPS before you have left in order to increase safety and feel calmer while driving. Paying attention to an unknown route and being stuck in traffic jams is already unnerving enough, so imagine how it would be with a baby in the back seat.
Save yourself some trouble and learn the route before going out.
Get Road Assistance
Road assistance could come in quite handy when you have an infant, so if you haven't tried it, now is the right time to do it.
Prepare an Emergency Kit
You probably already have an emergency kit in your car, and if you don't, now is definitely the time to assemble one. If you have one, you will probably have to update it a little bit so that it's suitable for the baby.
To the emergency set you should also add baby care products like diapers, clothing backups, a blanket, and some toys to keep the baby entertained and quiet. Have some organizers for those items to keep clutter and stress away.
Get Window Shades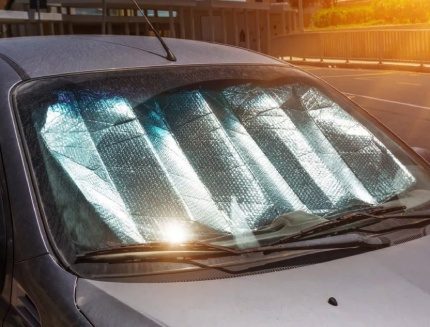 Little babies shouldn't be exposed to direct sunlight for too long, so it's not advisable to drive without proper shades. If you are driving under the sun for too long without shades, the heat inside could get extreme, which is dangerous for the baby and for your own comfort.
You can choose between window coverings or window tinting. The second one is more effective and more convenient, as the baby could take down the window covering, or it could come off by itself and compromise the shading.
Try Keyless Ignition
Keeping calm is essential for safe driving but it's not always easy when you have a crying baby in the back seat. Oftentimes there is not much you can do to stop the baby from crying.
Sure, white noise can help, if it's not crying because it's hungry, but in many cases, the baby will keep crying because, well, that's what babies do.
There are other things you can do to reduce stress. One of them is to try keyless ignition.
All it requires from you to start the car is pressing one button, instead of looking for your keys while the baby is crying. Even if it's a small thing, it can greatly reduce your levels of stress while driving with a baby.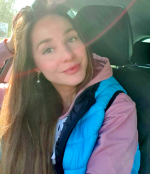 My name is Rebecca McCarthy and I am an American girl with British heritage residing in the beautiful city of Nashville, Tennessee. I have always had a keen interest in cars, particularly brand new ones that showcase the latest technology and design features. I am also passionate about travelling and experiencing new cultures, as well as enjoying hot summer days with friends and family.
As a strong and independent woman, I have always been fascinated by the world of cars, which is often seen as a male-dominated industry. LadyAutoBlog is a platform that allows me to share my insights and perspectives on the latest developments in the automotive world, while also highlighting the important role that women can play in this field.
Through LadyAutoBlog, I hope to inspire and encourage more girls and women to take an active interest in cars and to pursue careers in the automotive industry. I believe that women have a unique perspective and approach to the world of cars, which can bring about new innovations and ideas that can benefit the industry as a whole.
In addition to my passion for cars and travel, I also enjoy spending time with strong and confident men who share my interests and values. Together, we explore new destinations, try out new cars, and enjoy all that life has to offer.