This article is for all busy moms that split their effort between keeping the house clean, taking care of kids, and being the head of the family. Dear ladies, we know you do your best!
You can keep doing your best and also take care of your vehicle the same way you look after your kids – with love, attention, and care. We know that cleaning your car is probably the last thing on your list of tasks but one day you will get there.
Probably this will happen during a sunny weekend that you want to enjoy. Don't worry with our 7-step guide you will finish cleaning your car very fast and you will have time to spend with your loved ones. Ready to start?
1.Plan Аhead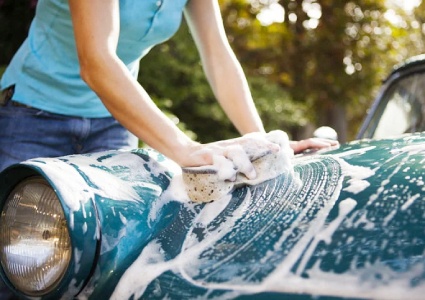 Making a plan is important before start doing any task. As moms, we know that the plan almost never works but when it comes to cleaning it's a must to know what are the next steps.
The car cleaning plan includes some steps as well. Start with deciding which areas need the most attention. Usually, when you have small kids the back seats are dirty. Identify those parts of your interior and exterior that you will spend more time cleaning.
This step also includes preparing the appliances, cleaning products, and everything else you need for cleaning. When preparing cleaning products, think about the surfaces you will be cleaning and whether any need special treatment.
2. Get Rid of the Clutter
Sometimes you can't realize how cluttered is your car until the moment you start cleaning it. Don't worry this is a normal situation especially if you use your car daily to drive kids to school.
Before you start cleaning the interior get rid of all empty bottles, toys, wrappers, and other debris. Check carefully under seats or recesses around doors where smaller debris may have fallen.
3. Remove the Floor Mats
These are probably the dirtiest things in your car. The floor mats collect dust, dirt, mud, and other debris that enter the car from our shoes. Even if you don't have time to fully clean your car every week or so, you have to vacuum clean the floor mats often.
When you have more time available to put into cleaning the car, you can wash the floor mats with detergent and water.
4.Don't Forget to Vacuum-clean
The easiest way to vacuum-clean your car is by using a handheld vacuum. This way you can reach to every corner and clean the dust from the most inaccessible places.
When you drive your kids daily it's important to spend time once a week to vacuum clean your car. As you know, kids love to touch everywhere and the more often you dust the interior of your car, the cleaner it will be for your kids.
People with pets who often ride them in the car should take special care in cleaning and removing hair and marks from the pet. We suggest you use a pet hair removal tool to remove any pet hair from the seats and floors.
5.Put Special Attention to the Windows
The best way to clean your car windows is with glass cleaner and a microfiber cloth. This step might take you more time if you want to clean perfectly the windows and remove any fingerprints, rain marks, and even small scratches. Don't forget to clean the rearview mirror and side mirrors as well.
6.Clean the Wheels and Tires
The easiest way to clean the wheels and tires is by using a pressure washer. The pressure will remove any embedded dirt fast without any effort from your side. If you want to put special care on the wheels and tires you can use a detailing brush with fairly stiff bristles and clean the surface.
Regular cleaning of the tires preserves their condition for a longer time. It is advisable to clean the tires mainly before the change of seasons.
7.Spoof and Rinse the Exterior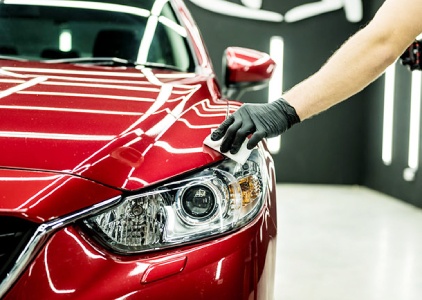 This is the funniest part for those who love water. Washing the exterior of your car could become a game for the whole family if the weather is nice and your kids can play with the water as well. What you need to perform the best exterior car cleaning are mild car soap and a soft sponge or cloth. Put the car soap on the surface of the car and scrub the exterior.
After you did your best to remove any spots from the surface is time to rinse and wash. Use a hose that will allow the water to reach the entire surface of the car. The last step is dry the car with a soft towel to avoid water spots.
Voila! Your car looks like a new one. The truth is it won't remain so clean for a long time.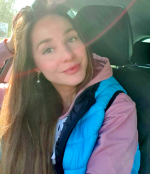 My name is Rebecca McCarthy and I am an American girl with British heritage residing in the beautiful city of Nashville, Tennessee. I have always had a keen interest in cars, particularly brand new ones that showcase the latest technology and design features. I am also passionate about travelling and experiencing new cultures, as well as enjoying hot summer days with friends and family.
As a strong and independent woman, I have always been fascinated by the world of cars, which is often seen as a male-dominated industry. LadyAutoBlog is a platform that allows me to share my insights and perspectives on the latest developments in the automotive world, while also highlighting the important role that women can play in this field.
Through LadyAutoBlog, I hope to inspire and encourage more girls and women to take an active interest in cars and to pursue careers in the automotive industry. I believe that women have a unique perspective and approach to the world of cars, which can bring about new innovations and ideas that can benefit the industry as a whole.
In addition to my passion for cars and travel, I also enjoy spending time with strong and confident men who share my interests and values. Together, we explore new destinations, try out new cars, and enjoy all that life has to offer.