Women have proven that they are able to rule at so many things during the centuries. Many of these things we're viewed as activities for man, and it was unthinkable for a woman to try and compete with the man.
Not anymore. 
Nowadays the list of successful famous woman drivers is enormous. While back in the day a woman race driver was a quite rare thing, today it's finally considered normal.
Women do not have to fight and strive in order to be able to race. Everyone now knows that there are some stunning women out there, that could win races and hearts.
Female Race Car Drivers that Aced the Road 
Here we've gathered for you a list of just 10 of the most famous female race drivers, although the list includes hundreds. There is a lot you can learn from these women, but most of all – don't stop following your dreams, because you are capable of everything, as long as you want it strongly enough.
Now here's the list.  
Danica Patrick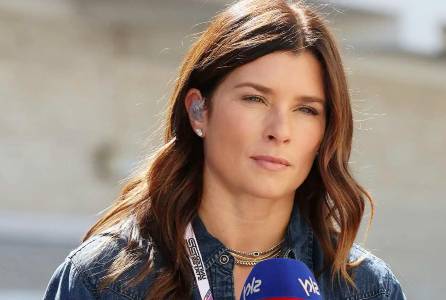 The chance you don't hear the name Danica Patrick when the topic is female race drivers, is approximately zero.
She is arguably the most famous female driver the world knows, and she continues to win races and hearts through the years.  
She started her journey in 2005 in the Indy500 race, but since then she became a full-time NASCAR racer.
In 2013 she did the unimaginable, as she became the first woman to win the race Daytona 500.
Lella Lombardi 
The name of Lella Lombardi is one of the essential ones when it comes to famous woman drivers. She was the first woman to break into the male dominated scene of car racing.
Prior to that a woman racer at Formula 1 was something unimaginable, but she managed to get her place in the notorious race and change history. She first raced on 20th July 1974
Denice McCluggage 
Speaking of famous woman drivers that have created history in their time, Denice McCLuggage is worth giving the spotlight to. She was employed as a journalist and managed to prepare for races in her spare time.  
She has won a few grand races, including the Nasau Ladies Race 1 in 1956 and the Monte Carlo Rally in 1964. Even after she had stopped racing, she continued working as an automotive journalist, which won her numerous prizes.
Susie Wolff 
Even though Susie Wolf managed to be in Formula 1, but not for a full season, she still deserves her popularity and prizes. She had won the Spanish, German and the British Grand Prix.
After she retired from Formula 1, she dedicated herself to helping other females get into car racing. We actually owe her many female champions. She actually created the Dare to be Different Initiative, together with other co-founders.
Simona de Silvestro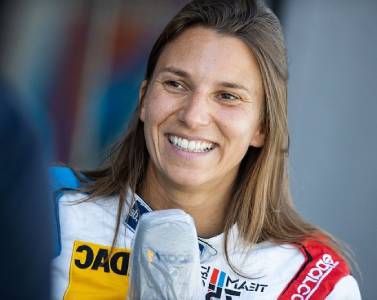 If you are interested in female race drivers, there is not a chance that you haven't heart about Simona de Silvestro, another star that deserved her popularity.
Ever since she came into the spotlight and started racing, she has deliberately strived to push the boundaries of what women are capable do to in racing.  
Simona is Swiss, and you might have heart people calling her "Swiss Miss" and "The Iron Maiden".
She was once close into entering Formula one, but it didn't happen, so she got into Formula E. However, she is still racing and going strong, so she might achieve her biggest dreams in the future.
Milka Duno 
Milka Duno is an icon in car racing, which is proven by her record for the highest finish for a woman in the 24 hours rally of Daytona.
If you thought female models don't go into race driving, Duno is proving you wrong. Before she started driving when she was 24 years old, she was a model.  
The fact that she started so late only proves that she's a natural talent. People that have reached the top in racing have usually have started much earlier.
Ashley Force Hood 
Speaking of natural talent, another representative that is worth mentioning is Ashley Force Hood, daughter of the famous John Force, whom you've probably heard of, since he was a national champion. You probably know him from the show Driving Force, which also features Ashley.
John and Ashley are actually the first father and daughter combo to have participated in a race against each other.
Katherine Legge 
Since she was a little girl, Katherine Legge's dream has been to become a female car racer and win rallies. She turned her dream into reality as she entered the scene in 2001.  
Legge quickly made it to the Atlantic Championship and continued to outperform her rivals the next years. She became the first woman that received the "Rising Star" award by the British Racing Drivers Club.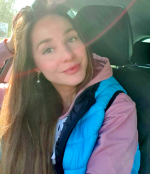 My name is Rebecca McCarthy and I am an American girl with British heritage residing in the beautiful city of Nashville, Tennessee. I have always had a keen interest in cars, particularly brand new ones that showcase the latest technology and design features. I am also passionate about travelling and experiencing new cultures, as well as enjoying hot summer days with friends and family.
As a strong and independent woman, I have always been fascinated by the world of cars, which is often seen as a male-dominated industry. LadyAutoBlog is a platform that allows me to share my insights and perspectives on the latest developments in the automotive world, while also highlighting the important role that women can play in this field.
Through LadyAutoBlog, I hope to inspire and encourage more girls and women to take an active interest in cars and to pursue careers in the automotive industry. I believe that women have a unique perspective and approach to the world of cars, which can bring about new innovations and ideas that can benefit the industry as a whole.
In addition to my passion for cars and travel, I also enjoy spending time with strong and confident men who share my interests and values. Together, we explore new destinations, try out new cars, and enjoy all that life has to offer.