Buying a new car sure is exciting, but you have to be careful when choosing yours if you don't want any unpleasant surprises. A dazzling new car model might look attractive, but looks are not the most important thing in life, and that goes about choosing a car too.
It's normal to feel insecure and anxious in the process, as so many things could go wrong. That shouldn't stop you from fulfilling your dreams.
If you only know all the most important features to look for in a new car, everything should turn out well. That is why we created this guide.
What to Look for When Buying a New Car
Evaluating a car is surely not the simplest thing on Earth, especially if you are a relatively new driver or had never bought a car before. However, it's not rocket science either.
There are a few important things to check if you want to have an idea of how much you will be spending on fuel and maintenance. In this article, we will be reviewing what these things are.
The Model Type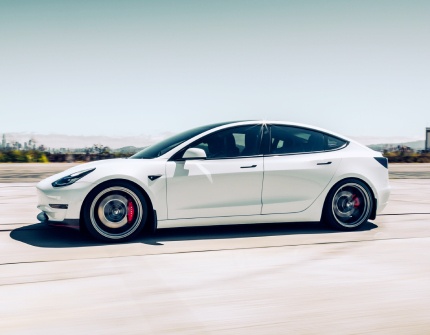 Of course, it's important that the model of the vehicle meets your needs. If you have a large family look for bigger models like minivans that provide leg comfort for each family member. Depending on whether you're traveling often and passing through extreme terrains, research what type of vehicle will be the most suitable one.
Check the Fuel Type
If you want to know how much money you will be spending on fuel, it's important to check the fuel type of the vehicle. See if it's diesel, Petrol, or CNG, or consider buying an electric car if it meets your needs and requirements.
Inquire about the fuel economy of the car. Keep in mind that the most economic cars are usually the most expensive ones, but when you think how much money you're saving from fuel, the price turns out to be worthwhile.
The Engine
Never forget to inquire about the most important part of a vehicle – its engine. See what the capacity of the engine is and if you want to save more fuel, choose a large-capacity engine.
A small-capacity engine consumes less fuel, but in order to keep your car going, it has to go through many more cycles, so in the end, the same fuel is consumed while the engine is working more in comparison to a large-capacity one.
Safety Features
Safety is a top priority on the road. Carefully examine if all the necessary safety features are present. Research what the newest available safety technologies are and look for a car with more modern features that guarantee higher levels of safety.
Some of the most important features you should look for in a new car include:
Front airbags;
Side-Impact airbags;
Head Restraint;
Electronic stability control;
Seatbelts;
Tether system;
Traction control;
Anti-lock brakes.
All of these are basic safety features that are paramount. If any of them is lacking, you better reconsider.
Taxes and Insurance cost
How much money you will be paying for car maintenance is an important question that probably already crossed your mind.
Everybody could get into a road accident, no matter how experienced he is. Therefore, it's good to check in advance what the cost of the insurance is. It is good to know that you are well-secured in case of a mishap, but there are cases in which the insurance costs more than the car itself.
There will also be regular annual taxes which vary according to the vehicle type and its CO2 emissions. There are 13 tax bands into which your car can be placed according to its emissions, and the higher they are, the greater will be the annual tax.
Check what the tax is for certain emissions and require information from the seller to avoid unpleasant surprises.
Test it Yourself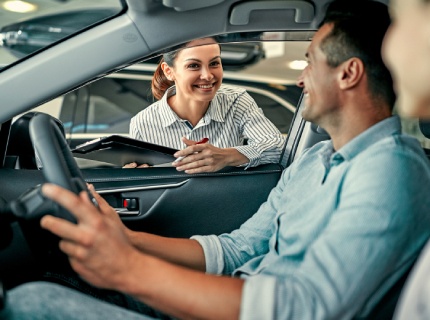 There is no better way to know if that's the right car for you, than hopping in for a ride. In that way, you will not only see how you feel inside the car, but you will see how it behaves on the road.
Test different maneuvers and different environments such as the roads that you most usually travel across. That's the time to also test the brakes and the steering wheel, as well as the electronics in the interior of the car.
Check Ratings
You can always look for ratings and reviews of the particular model of your choice. See what people are saying about it and look at rating websites that share important information.
There you will get actual feedback about the car's quality and its level of safety. If you have any friends who are experienced drivers and have a good knowledge of auto mechanics, ask them for advice and opinion.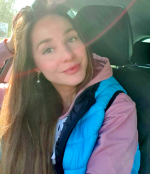 My name is Rebecca McCarthy and i am just an ordinary American girl from British heritage that lives in Nashville, Tennessee, that also enjoys hot summer days, travelling, strong men and brand new cars.
LadyAutoBlog is just a small portion of my car philosophy and it's the perfect reflection of my life and how i feel about the involvement of girls in this pretty distant world.