The family road trip is knocking on the door. Are you ready to open? This is the most exciting moment for your kids and the holiday for your husband but what about you? Do you really enjoy family road trips?
As a mom and wife, you have a very important task when it's time to travel with the whole family. Everyone relays on you and your mother's skills to prepare everything for an unforgettable road trip. Besides your daily tasks, you have to take care of the organization of the trip, packing the luggage, and preparing food for the long road.
So many things to do and such a limited time. If you always feel anxious about the upcoming family road trip and you never enjoy it it's time to change that. Follow our ultimate guide and prepare for the best and most stress-free road trip you have ever had.
Plan Your Journey
If planning is your superpower now it's time to call for it. Open google maps and plan your road and the places you are going to visit. There are many hidden destinations you probably don't know about that might be interesting to include in your stops. When you travel with small kids plan often stops where you can take a rest and have lunch.
Service the Car Before You Go on a Road Trip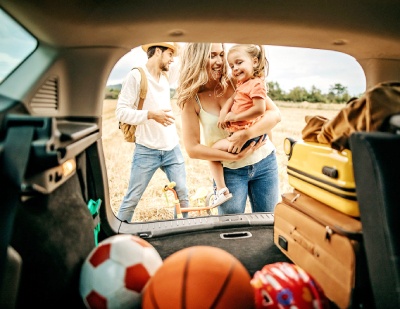 Make sure you always go on a trip with a car that is in full working order. Before you start the journey check on the oil, the cooling system, and the brakes. If you have any concerns there is something wrong don't start your trip and bring your car to a mechanic.
In this step is important to mention adding safety measures for your kids. Be sure that you have an appropriate child seat for each age kid.
Pack Smart
Let's be honest packing for your trip is no longer as fun as it used to be when you were single without kids. When you travel with your family the responsibility of packing the luggage is yours. You have to make sure that you take all the necessary stuff and clothes for any kind of weather.
The special part is to learn how to pack tight. There are many hacks you can find on the internet that will help you to optimize your luggage space and to have all you need in a few bags.
Essential Hygiene Items
It's hard to keep hygiene while we are traveling. That's why prepare extra hygiene items especially if you travel with small kids. Keep handy a hand sanitizer and wet wipes. These are two weapons against the germs that love your kids' hands so much. Always make sure your kids wash their hands when you stop to have lunch before entering the car.
Prepare Food and Entertainment for the Trip
Keeping the kids entertained while traveling is a hard task. We know how difficult is to draw their attention for a long time. Usually, they get bored very fast so prepare different games, books, or music they can enjoy during the road trip. Smart idea is to bring a tablet loaded with movies to keep them occupied.
Book Your Accommodation Ahead
If you plan to stay overnight in a few destinations is better to book your accommodation ahead. This way you will avoid bad surprises and will be calm so that you will have a warm bed for the night. If you travel during the high touristic season, make a reservation at least 2 weeks before your trip. Our advice is to choose an accommodation that provides good family conditions such as breakfast or a playground for kids.
Follow the Budget you Set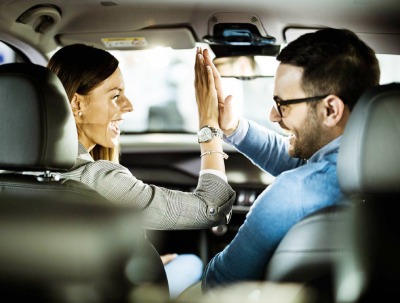 This is probably the most difficult task you have as the main responsible person for the road trip. Planning a budget is not difficult. Make a list of all your expenses like gas, food, accommodations, and activities, and calculate what budget you need.
The situation gets harder when you have to follow it. Make a list of all your expenses like gas, food, accommodations, and activities. Sometimes you have to do unplanned expenses so always leave space in your plan for this.
Update Your First Aid Kit
Before you hit the road to your next family road trip is important to update your first aid kit. Check what is the condition of the stuff there and change them if it's necessary. There are some essential things you have to have in your first aid kits such as tweezers, scissors, thermometer, bandages, gauze, adhesive tape, antiseptic wipes, antibiotic ointment, and pain relievers.
Last but not least don't forget to enjoy your trip. Yes, as a mother you have the feeling you are responsible for the fun and calm experience of other family members but don't forget this is your vacation too. Keep calm and make this trip the best.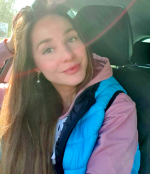 My name is Rebecca McCarthy and i am just an ordinary American girl from British heritage that lives in Nashville, Tennessee, that also enjoys hot summer days, travelling, strong men and brand new cars.
LadyAutoBlog is just a small portion of my car philosophy and it's the perfect reflection of my life and how i feel about the involvement of girls in this pretty distant world.