Have you ever wondered what a trip to Bulgaria's capital would be like? Sofia is an ancient city that was home to many past civilizations. Nowadays, the biggest city in Bulgaria is a vibrant hub that combines history and modern attractions and offers many different experiences.
The city is located at the foot of the Vitosha Mountains, which offers many ideas for a weekend getaway from the intense life in the capital.
On the other hand, Sofia is a city rich in culture, which is gathered in many museums and cultural monuments that welcome you to visit them.
We are sure your Sofia bucket list is long enough that's why this is not an article about places to visit but a text where you will find useful information about the best way to move around the city.
Whether you're visiting for business or leisure, getting around the city efficiently is essential.
One option many travelers consider is renting a car directly from Sofia Airport. As with every other service renting a car in Sofia has pros and cons. Let's weigh the ups and downs of this choice to help you make an informed decision.
Pros of renting a car in Sofia
Sofia airport car rental is a convenient service that will help you to navigate around the city easily. This service includes renting a car at the Airport right away after you arrive in the city.
This can save you a lot of time and effort to move to the city with public transportation. The service is a great choice for families with small kids or groups of people.
Here is a list of more advantages of the Sofia airport car rental service provided by SofiaRentACar.bg.
Freedom to explore the city
Renting a car gives you the freedom to explore Sofia and the surrounding areas at your own pace. Having your own vehicle gives you the opportunity to be flexible and spontaneous and visit places in and outside the city.
Convenience
After a long flight, you can pick up your rental car right at the airport terminal. There is no need to go to the city by public transportation taking your luggage. This is the best way to start your trip with no rush.
Cost savings for groups
Travelling with friends is such a great experience but it requires better planning. Renting a car in Sofia is an affordable solution that will help you to organize your group of friends better.
If you travel with your family renting a car is also a good idea because this way it will be easier all the family members to be together all the time.
Speaking about the price, renting a car can often be more cost-effective than purchasing multiple public transportation tickets or relying on taxis.
Luggage handling
We all know what a challenge is when you travel with luggage and you have to carry it on public transportation or call a taxi when you have to move from and to the airport. With a rental car, you have control over your luggage.
Cons of Renting a Car at Sofia Airport
Of course, there are some cons about Sofia Airport Car Rental for which you have to be aware before using this service.
There isn't anything more than the disadvantages of renting a car in another city. Let's check on them:
Traffic and parking
Let's be honest – Sofia is still dealing with the traffic congestion and the lack of parking spaces.
Even though public transport is very well-organized citizens of the capital prefer to travel with their own cars which is the reason for the heavy traffic jams, especially the rush hours.
Something else you have to consider is that paid parking fees that might add some extra expenses to your budget.
High costs for solo travelers
Renting a car is an affordable service if you travel with a group, but if you are a solo traveler, it might be more expensive.
You should be prepared for costs such as rental fees, fuel, tolls, and insurance, which can add up quickly.
Navigational challenges
If you enjoy labyrinths, you will probably enjoy driving in Sofia. You may encounter one-way streets, complex intersections, and irregular signage, which can make navigation difficult. For some, this is a part of the exploring the city experience but for others, this could be very annoying.
Environmental impact
Today, it is imperative that we think about the mark we leave on nature with every action we take. Cars are one of the biggest sources of carbon emissions.
Sofia has public transportation options and is a walkable city, making it possible to explore the main spots without a car.
In conclusion, your decision should be based on your specific travel plans, group size, and preferences. If you decide to rent a car you can use the service of car rental companies at the airport in Sofia.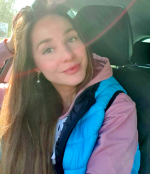 My name is Rebecca McCarthy and I am an American girl with British heritage residing in the beautiful city of Nashville, Tennessee. I have always had a keen interest in cars, particularly brand new ones that showcase the latest technology and design features. I am also passionate about travelling and experiencing new cultures, as well as enjoying hot summer days with friends and family.
As a strong and independent woman, I have always been fascinated by the world of cars, which is often seen as a male-dominated industry. LadyAutoBlog is a platform that allows me to share my insights and perspectives on the latest developments in the automotive world, while also highlighting the important role that women can play in this field.
Through LadyAutoBlog, I hope to inspire and encourage more girls and women to take an active interest in cars and to pursue careers in the automotive industry. I believe that women have a unique perspective and approach to the world of cars, which can bring about new innovations and ideas that can benefit the industry as a whole.
In addition to my passion for cars and travel, I also enjoy spending time with strong and confident men who share my interests and values. Together, we explore new destinations, try out new cars, and enjoy all that life has to offer.