Being part of a car crash is one of the worst experiences you can have. Unfortunately, there are many car crashes happening in the US every single minute. Even though you are the most careful driver you're not protected in 100% of car accidents.
If you were involved in a car crash and had an entire or partial fault you might feel worried about what will happen. As you know is very important to report the accident and take photos of the car crash that you can provide as a piece of evidence.
Next, you have to do is to inform your car insurance company about the accident. If you want to learn what the following procedures read until the end.  
Which Are Non-fault and Fault State  
According to where you live you would expect two situations. If you live in a non-fault state each person's car insurance will cover the damages caused by the car accident. The non-fault states are Kansas, Kentucky, Florida, Hawaii,, Massachusetts,, New Jersey, New York, North Dakota, Michigan, Minnesota, Pennsylvania and Utah. 
If you live in a faulty state and if the car accident is your fault you are liable for the damages and injuries of the participant in the accident. States at-fault are these which are not included in the previous list.
What are the Losses and Damages You Have To Compensate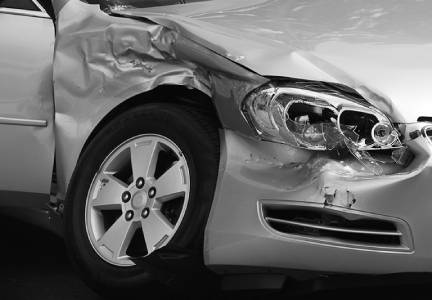 Some insurance policies cover the losses and damages of the other car participants as well. This is good news only then when the cost of the losses doesn't surpass your car insurance policies.
Some of the car accident victims don't agree with the amount they received from the car insurance company. If this is your case, be ready for another driver to take you to court. Then you will be responsible for the compensation.  
However, this happens only in a few cases when the victim is not satisfied with the compensation your car insurance provides. In most cases, your insurance company covers a long list of expenses and the victim is satisfied. Here is what the car insurance cover:
Medical expenses; 
Lost income; 
Loss of earning capacity; 
Property damage; 
Who Covers the Damages of Your Vehicle  
If there is included collision coverage in your insurance policy you don't have to be worried, because the insurance company will pay for the damages. We advise you before you purchase a car insurance plan to always check what are the conditions under which you will receive coverage.
Many people are fooled into believing that they will receive a certain amount, but after an accident occurs they receive less coverage for the damages.  
What if You are Partially at Fault 
It's possible for two drivers to share the fault in an accident. In such a case the police or an insurance agent has to determine the parts of the fault the drivers share. The next step is calculating the losses.
This is a tricky moment because most of the people that share the fault don't agree with the compensation they have to pay after the losses are calculated.  
We suggest you to make a consultation with a lawyer. A lawyer can ascertain that you are not paying more than is fair. If you don't agree you can discuss with your lawyer what are the next steps if you don't agree with the fault statement.
What Types of Damages You Can Claim  
If you are not satisfied with the compensation you receive after a shared fault you can make a claim. This is also valued if your car insurance doesn't compensate as you expected. According to the law you can make a claim regarding the following coverages:
Medical treatment;  
Repairs to your vehicle; 
Lost wages if you had to miss work due to recovering from the accident; 
Death of a family member;  
What to do after you cause a car accident?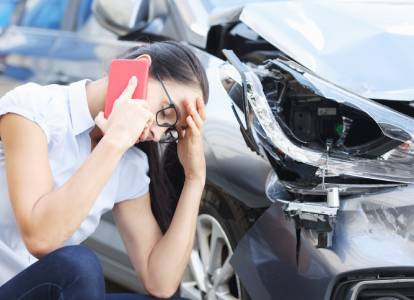 If you take part in a car accident you must stay there and take some crucial actions. Never try to run, because this can cost you problems after.
After the accident, you have to pull over and stop in a safe place. Put the signalling triangle at least 30 meters from your car and put your emergency lights. Then go to the other vehicle and check what is the situation of the passengers and the driver.
When you have enough information what are their injuries, call 911 and provide them with the information. Document the scene and don't change the places of your car or any other important evidence.
You can use these photos when you report the accident to your insurance company. Wait until the police arrive and exchange the information about the car accident.
If you leave the scene before police arrive you might be charged or arrested.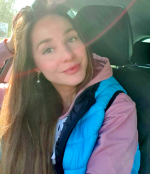 My name is Rebecca McCarthy and I am an American girl with British heritage residing in the beautiful city of Nashville, Tennessee. I have always had a keen interest in cars, particularly brand new ones that showcase the latest technology and design features. I am also passionate about travelling and experiencing new cultures, as well as enjoying hot summer days with friends and family.
As a strong and independent woman, I have always been fascinated by the world of cars, which is often seen as a male-dominated industry. LadyAutoBlog is a platform that allows me to share my insights and perspectives on the latest developments in the automotive world, while also highlighting the important role that women can play in this field.
Through LadyAutoBlog, I hope to inspire and encourage more girls and women to take an active interest in cars and to pursue careers in the automotive industry. I believe that women have a unique perspective and approach to the world of cars, which can bring about new innovations and ideas that can benefit the industry as a whole.
In addition to my passion for cars and travel, I also enjoy spending time with strong and confident men who share my interests and values. Together, we explore new destinations, try out new cars, and enjoy all that life has to offer.