When was the last time you check your first aid kit? Probably so long that you forget you have one. As well as my friend Karan who never update her first aid kit until she needs it.
Since that day Karen always checks if she has everything in her first aid kit before she takes a long road. Don't be like old Karen that underestimates the importance of a first aid kit.
Follow the example of Karan – the responsible driver who is always ready to perform first aid using what she keeps in her first aid kit.  
What is a First Aid Kit?  
We guess you all know what is a first aid kit but for us is important to emphasise how important is to have one in your car. This is a box or small back where you can pack all the necessary supplies you can use to treat injuries, sprains, burns, cuts and scraps.
This is the place you can collect medicines that you or a family member needs during a trip.  
There are some professional first aid kits that include supplies that help to take care of more serious injuries. For example, Triangular bandages, splinting material, elastic bandages are what you need to perform first aid on broken bones.
We don't really appreciate the importance of a first aid kit until we need to perform first aid. There are many car accidents happening any minute and if you know how to react in the first minutes after a car crash you can save someone's life.  
The best you can do is to be aware of the basic first aid performance and always to keep updating your first aid kit.
Must Have Supplies in Your First Aid Kit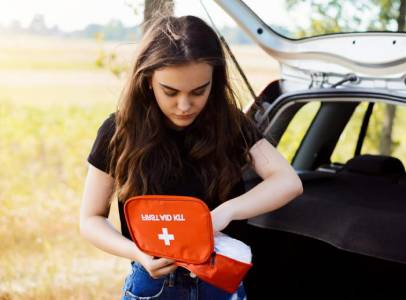 We are sure you will be surprised when you check all the listed supplies and how many of them you have in your first aid kit. We are not here to judge but to help you. So follow this list and be sure you can update your first aid kit as soon as possible.
Common must-have supplies 
There are common elements that have to be added to every car as a part of first aid kit supplies. These are a thermometer, latex gloves, heat and cold packs, an emergency blanket, a phone charger, and tweezers.
  Keep in mind to check if you have everything before you hit the road. 
Supplies to treat cuts and scrapes  
These are some of the most common and easy-to-get injuries while travelling. To address them you have to keep your first aid kit updated with Adhesive bandages, Gauze pads, Adhesive bandage tape, Roller bandages, Antiseptic wipes, Elastic Bandage Roll. For larger bleeding areas you can use a combined pad.
Burns are very painful and unpleasant injuries. The first actions after a skin got burned are very important. That's why you need to have things like First aid burn cream, Burn Dressing, and Burn Dressing. Burns are very specific injuries and you have to treat them according to the burn degree. 
Problems with the eyes can be caused by many reasons. If you face a situation that required eye treatment you have to be prepared with the following supplies: Eye washes solution and  Sterile eye pads.
What Medicines to Add to Your First Aid Kit  
Going on a long trip that takes hours can affect any passenger in a different way. Some can get a headache, another can feel sick in the stomach. If you want to avoid an unpleasant situation you have to prepare some common medicines.
Here is a list of medicines to include in your first aid kit:
Ibuprofen; 
Antihistamines; 
Throat lozenges; 
Cold medication;
Laxatives; 
Loperamide. 
Take into account if some of the passengers have specific health issues. This person will probably need special medicine.
Usually, he or she is responsible to bring them, but you never know. Just in case add this medicine in your first aid kit and avoid bad surprises.
If you usually travel with kids, you have to update your fiesta aid kit with medicines appropriate for kids age.  
When You Travel with Kids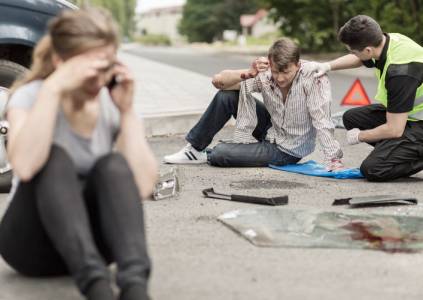 Travelling with kids in the back seat might be a challenge. You have to always keep eye on the rear-view mirror, but to be honest you can't control the kids and the car at the same time.
That's why before you seat behind the wheel make sure you clean the back seat of sharp and dangerous objects.
Also, keep the windows closed during the summer months because a bee can enter and bite someone. Something else that is a must when you travel with kids is having a warm blanket on the back seat.
Last, but not least always bring more water and healthy snacks when you are traveling with kids.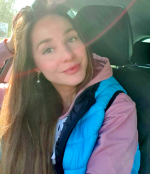 My name is Rebecca McCarthy and I am an American girl with British heritage residing in the beautiful city of Nashville, Tennessee. I have always had a keen interest in cars, particularly brand new ones that showcase the latest technology and design features. I am also passionate about travelling and experiencing new cultures, as well as enjoying hot summer days with friends and family.
As a strong and independent woman, I have always been fascinated by the world of cars, which is often seen as a male-dominated industry. LadyAutoBlog is a platform that allows me to share my insights and perspectives on the latest developments in the automotive world, while also highlighting the important role that women can play in this field.
Through LadyAutoBlog, I hope to inspire and encourage more girls and women to take an active interest in cars and to pursue careers in the automotive industry. I believe that women have a unique perspective and approach to the world of cars, which can bring about new innovations and ideas that can benefit the industry as a whole.
In addition to my passion for cars and travel, I also enjoy spending time with strong and confident men who share my interests and values. Together, we explore new destinations, try out new cars, and enjoy all that life has to offer.