"Did my car dealer lie to me about the car I just bought?". This question comes up to our mind after we drive our new car for the first time. Many people have concerns if their car dealer was completely honest with them.
Most car buyers believe they could buy a better car if they didn't trust their car dealer so much. A survey shows that one-third of buyers are not satisfied with the car they've bought.
Auto dealers have wide knowledge about customers' psychology and use some tricks to make the person like or don't like a particular car. They are more prone to use this when they sell cars to women.
According to common understandings and stereotypes, female car buyers have less knowledge and requirements when they buy a vehicle. Women tend to trust more to auto dealers more because they find them reliable with more experience with cars. This is a great opportunity for some auto dealers to make them buy a more expensive car that is not appropriate for them.
That's why we decided to write this article. Many women fall into the trap of persuasive car dealers, but after a while, they are not satisfied with their choice anymore.
What Are The Most Common Lies Car Dealers Say
If you don't what to feel lied to after you buy a car from a car dealership is better to know what are the most common lies in the car-buying industry. Successful car dealers spend a long time learning how to influence the purchase decisions of the buyers. Even though they have impressive convincing skills, they use the same tactic for every buyer.
Most of the lies that are used in this industry are related to financing car options that some people need to buy a car. Auto dealers use this like joker, so any time they offer you an extra feature they say "This will help you to get better financing".
Well, this is not true. You don't need GPS or other fancy features to get financing. You even might don't need financing, but some car dealers will make everything to make you think you do.
Auto dealers use another tactic that aims to make you spend more than your budget is. They make you feel that you deserve a better vehicle and that spending more money it's not a big deal for the satisfaction you will receive.
Some dealerships also put higher prices. Our advice is always to check the real prices of the car before you buy it. The best way is to use the internet or car price comparing apps.
If you share with your dealer that you don't have experience in buying a car process, he can use this against you. It's better to behave with confidence and always to make your own research before buying a car.
Sings That Show Your Car Dealer Is Lying to You
If you feel that your car dealer is rushing the purchase and can't wait to give you the paperwork, this might be a sign of a lie. Moreover, if the dealer doesn't give you enough time to read all the documents before you fill the up, you better don't buy the car. There is something wrong for sure.
Another very common warming lie sign is when your auto dealer doesn't tell you about the previous usage of the car. For extreme, some of the cheaper cars are used like rental cars before. If you don't ask a direct question about this there is a possibility you never find it out.
Be careful also with the Carfax record. Many car dealers show old record which is clean, but if it's true? There are some websites where you can check the car's history before you buy it.
What to Do When You Find out That Your car Dealer Lied to You
To find out that you were being lied from your car dealer is such a bad feeling. If you already bought the car there is no way back. Of course, you can always claim, but it's more possible for your claim to be ignored.
You can also find a good lawyer to help you to get compensated by the car dealership. If you do so, be ready for long discussions with the car dealership.
If you don't want to get there is better to be careful before you buy a car. If you don't have experience with this process is better to find someone you can trust to come with you to the auto dealership center.
Our advice is not to rush the purchase and always double-check the information that the auto dealership gives you. Take your time and don't make emotional decisions. If you set up a budget stick with it and don't allow the auto dealer to change your decision about this.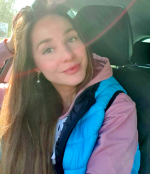 My name is Rebecca McCarthy and I am an American girl with British heritage residing in the beautiful city of Nashville, Tennessee. I have always had a keen interest in cars, particularly brand new ones that showcase the latest technology and design features. I am also passionate about travelling and experiencing new cultures, as well as enjoying hot summer days with friends and family.
As a strong and independent woman, I have always been fascinated by the world of cars, which is often seen as a male-dominated industry. LadyAutoBlog is a platform that allows me to share my insights and perspectives on the latest developments in the automotive world, while also highlighting the important role that women can play in this field.
Through LadyAutoBlog, I hope to inspire and encourage more girls and women to take an active interest in cars and to pursue careers in the automotive industry. I believe that women have a unique perspective and approach to the world of cars, which can bring about new innovations and ideas that can benefit the industry as a whole.
In addition to my passion for cars and travel, I also enjoy spending time with strong and confident men who share my interests and values. Together, we explore new destinations, try out new cars, and enjoy all that life has to offer.