If this is the first time when you buy a car you probably have no idea what to do. Well, the buying process is not over after you choose the car. There are a few steps before you can consider this car like your new ownership.
Maybe it took you longer than you think to find the perfect car and you can't wait to start driving it. Sorry to disappoint you, but you have to wait a bit more until you fill up all the needed documents.
To be honest, this is the most boring part for many people but it's obligatory when you buy a new car. We want to help you that's why we created a list with the documents and paperwork you have to prepare and bring with you when you buy a new car.
1. Driving License
No surprise – when you buy a new car you have to prove you have a driving license. The car dealers are obligated to ask about your driving license and to check if everything is correct with your driving permission.
Your driving license also has the role of a personal document that shows your identity and personal data that can be used when you need financing for the car.
2. Proof of Income
This document is a must when you want to use financing from the dealership. This document shows the amount of your yearly income. Only after you show it you can apply for financing. The information in this document shows the dealership that you will be able to afford the payment for the financing. The amount of your income is proof that you can pay back the loan you take.
Keep in mind, that if you don't have a stable income or income coming from illegal sources you can't get financing. People who work a long time at the same company and have good loan history have better chances.
3. Car Insurance Coverage Documents
Some dealerships require proof of car coverage before they give you the right to drive it. However, if you have insurance for your current vehicle, you can also bring it as proof. After you take your new car, you are obligated to make changes to your insurance policy.
Our advice is to speak with your insurance agent straight after you buy a new car. Keep in mind that, there might be a difference between your current car insurance contribution and the one that you will pay for your new car. This is because most insurance agencies have different premiums depending on the car models for example.
4. Document That Proves Your Residence
As we mention, you can use your driving license to prove your personal data and residence. If you change your address soon, but you didn't change your driving license you have to bring another document that proves your current address.
Most of the dealerships accept the following documents:
Recent bank statement;
Bills for utility or property taxes;
Insurance policy;
Rental paperwork agreement.
5. Trade-in Documents
Some dealership centers offer to make a trade for your old car. This is a good deal because it can reduce the price of your new car. If you agree with this offer you show to bring the old car as well as the keys and all the documents that go with the car. Here is a list of the paperwork you have to give with the car:
The certificate of title;
Vehicle registration paperwork;
Any additional paperwork like maintenance records.
6. Bank Account Information
You will need documents with your bank account information if you want to make a trade-in with the dealership. If you still pay a loan for your current car you have to call the lender and explain that you won't be the owner of this car because of a trade-in.
In this case, the dealership will pay the rest of the loan. If the value of the trade-in is more than the loan, the dealer can cut the difference in the amount of the price you have to pay for the car.
If there is the opposite situation – the appraised value is less than the loan amount, you have two options. Option 1 is to cover the difference of the amount with paying at the moment. Option 2 is to take a new loan. If you choose the option keep in mind that you have to pay interest on the loan as well.
7. Documents For Discount
Some dealership centers provide discount options for students, disabled people, military personnel, or multi-member families. If you are part of one of these groups, you have to bring documents that show it.
We recommend you check if there are some agencies that provide that kind of discount before you start searching for a car. There are also some insurance companies that have similar offers.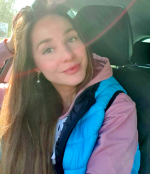 My name is Rebecca McCarthy and i am just an ordinary American girl from British heritage that lives in Nashville, Tennessee, that also enjoys hot summer days, travelling, strong men and brand new cars.
LadyAutoBlog is just a small portion of my car philosophy and it's the perfect reflection of my life and how i feel about the involvement of girls in this pretty distant world.