Having a car is a responsibility that comes with certain risks. When you park your car on a slope or you just need to change a wheel, it can easily roll away, causing damage to property and even injuries to people.
To prevent this from happening, you need a tool that can hold your car in place. This is where wheel chocks come in.
In this article, we will cover everything you need to know about wheel chocks for your car.
What are Wheel Chocks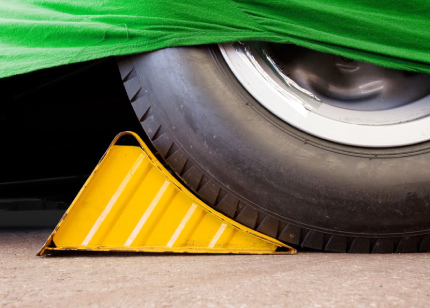 Wheel chocks are wedge-shaped devices that are placed behind the wheels of a vehicle to prevent it from rolling away.
They are typically made of durable materials such as rubber, plastic, or metal.
Wheel chocks come in different sizes and shapes, depending on the size and weight of the vehicle they are designed to hold.
Why do You Need Wheel Chocks for Your Car
There are several reasons why you need wheel chocks for your car. Of course, the most important one is safety.
If you park your car on a steep slope without using wheel chocks, it can easily roll away and cause a wide range of damages or injuries.
Wheel chocks prevent this from happening by holding your car in place.
They are also very useful and recommended when you need to change a tire or do any other maintenance work on your car.
How to Choose the Right Wheel Chocks for Your Car
Choosing the right wheel chocks for your car is important to ensure they can hold your vehicle in place securely. Here are some factors to consider when choosing the best wheel chocks for your car.
You Should Consider the Weight Capacity
Wheel chocks come with a weight capacity rating, which indicates the maximum weight they can hold. Make sure to choose wheel chocks with a weight capacity that exceeds the weight of your vehicle.
You Should Consider the Size of the Wheels of Your Vehicle
The size of the wheel chocks should match the size of your vehicle's wheels. If the wheel chocks are too small, they may not provide enough support to hold your car in place.
How to Use Wheel Chocks Correctly
Using wheel chocks is an easy and simple task. You just need to follow these steps:
Step 1: Park your car on a level surface;
Step 2: Place the wheel chocks behind the wheels of your car;
Step 3: Push the wheel chocks firmly against the tires;
Step 4: Check to make sure the wheel chocks are secure and hold the car in place.
What is the Best Material for Wheel Chocks
Wheel chocks come in a wide variety of materials, such as rubber, plastic, or metal. Rubber wheel chocks are a popular choice as they are lightweight and quite durable.
Are There Different Shapes of Wheel Chocks
Although most wheel chocks look quite similar, the shape should match the contour of the tire to provide maximum contact and grip.
How Many Wheel Chocks do You Need for Your Car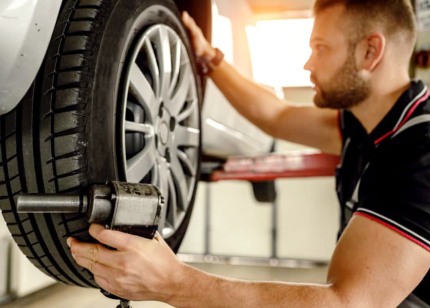 The number of wheel chocks you need depends on the weight and size of your car. In general, two wheel chocks are sufficient for most cars.
If you have a larger vehicle such as an RV or a truck, you may need four wheel chocks.
Don't forget that wheel chocks are a very important tool to prevent your car from rolling away and causing damage or injury.
When choosing wheel chocks, make sure to consider factors such as weight capacity, size, material, and shape.
Using wheel chocks is easy, and it can provide peace of mind knowing that your car is safely secured.
Are Wheel Chocks Required by Law or Just Recommended
In most countries, such as the United States, there is no federal law that requires the use of wheel chocks.
However, some countries, states or municipalities may have their own regulations.
Can I Use Bricks or Other Objects Instead of Wheel Chocks
No, using bricks or other objects instead of wheel chocks is not recommended as they may not provide enough support and can easily break or move.
Can I Use One Wheel Chock Instead of Two
No, it is recommended to use two wheel chocks to provide maximum support and prevent the car from rolling in either direction.
How Long do Wheel Chocks Last
The lifespan of wheel chocks depends on the quality of the material, frequency of use, and environmental factors such as exposure to sunlight and extreme temperatures. It is recommended to replace wheel chocks every few years.
Can I Use Wheel Chocks for Other Purposes Besides Cars
Yes, wheel chocks can be used for other applications such as securing trailers, boats, and aeroplanes. Just make sure to choose wheel chocks with the appropriate weight capacity and size for the specific application.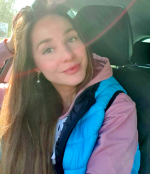 My name is Rebecca McCarthy and I am an American girl with British heritage residing in the beautiful city of Nashville, Tennessee. I have always had a keen interest in cars, particularly brand new ones that showcase the latest technology and design features. I am also passionate about travelling and experiencing new cultures, as well as enjoying hot summer days with friends and family.
As a strong and independent woman, I have always been fascinated by the world of cars, which is often seen as a male-dominated industry. LadyAutoBlog is a platform that allows me to share my insights and perspectives on the latest developments in the automotive world, while also highlighting the important role that women can play in this field.
Through LadyAutoBlog, I hope to inspire and encourage more girls and women to take an active interest in cars and to pursue careers in the automotive industry. I believe that women have a unique perspective and approach to the world of cars, which can bring about new innovations and ideas that can benefit the industry as a whole.
In addition to my passion for cars and travel, I also enjoy spending time with strong and confident men who share my interests and values. Together, we explore new destinations, try out new cars, and enjoy all that life has to offer.