Are you dreaming of starting a new life under the breathtaking snowy hills of Alaska? Are you ready to experience everything that this astonishing state has to offer? Or you have already started making the arrangements for moving to a cozy little house there and embracing a new relaxing lifestyle?
A myriad of reasons exists for you to either visit Alaska for a longer period of time, or even move there permanently. Each year more people are taking advantage from the fact that Alaska will fund your move there.
Although moving to the northernmost part of the third biggest continent is not a walk in the park, when you finally arrive and are ready to start your new life or vacation, you will find out that all the efforts were worth it.
Nevertheless, there are many things you have to consider and take care of before starting the trip. One of the more problematic matters is the question of how are you going to get your automobile there.
What are the Best Options for Alaska Car Shipping
One of the ways to get your car to Alaska is to drive it yourself. However, if you simply look at the map you would most probably conclude that this would be one tiresome, tedious and lengthy adventure.
The same goes if you are moving from Alaska to the contiguous states or Canada.
There is no need to go through that, since a professional auto transport company like USTrans.com could take care of the matter for you, while you get to enjoy your experience travelling to Alaska.
The Benefits of Choosing an Auto Transport Company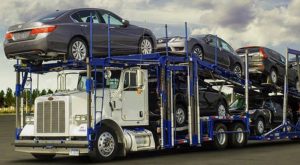 Depending on where you are starting your trip from, driving to Alaska could take between 6 to 10 days if you are driving eight hours a day. Even if you enjoy driving and cherishing the view of nature, such a long drive has certain quite serious disadvantages.
Firstly, you would have to invest a lot of financial resources in fuel, instead of spending them in a useful manner after you arrive at your dream destination. Moreover, such a long drive will most probably cause a certain level of tear and wear to your vehicle, which increases your expenses for repair.
Driving to Alaska you also have to take care of any matter surrounding crossing the border, and also be prepared to travel in extreme temperatures and solitude. In case you want to avoid all these moments, the best solution is to rely on professional Alaska car shipping by a licensed and renowned auto transport company such as USTrans.com.
The professionals working at the best car shipping companies will make all necessary arrangements and ship your car to Alaska with complete safety and in time.
Requirements for Shipping a Car to or from Alaska
Alaska car shipping might sound like just another one of the bothersome troubles surrounding your journey. However, there is definitive set of steps that you need to follow and that would guarantee that everything will go smoothly.
Firstly, you need to find a good auto transport company and book an order for the shipment. It is advisable to plan in advance and book a few weeks earlier before your travel.
After the order, the car carrier will arrive at a location you specified, pick-up your car and take care of its transportation. When it has arrived in Alaska, you are ready to take it back and enjoy your stay.
For professional Alaska car shipping there are a few documents you need to prepare prior to the date of the pick-up. Both at the pick-up and the drop-off you have to present the document for the registration of the vehicle, and a valid ID.
You also need to have your booking reservation number, and if you have authorized someone else to pick-up your car, he needs a letter of authorization.
If you have any questions regarding the procedure, don't hesitate to contact the team of USTrans.com. The professionals working there will provide you with all the needed information in an easy-to-understand and polite manner.
What Types of Transport are There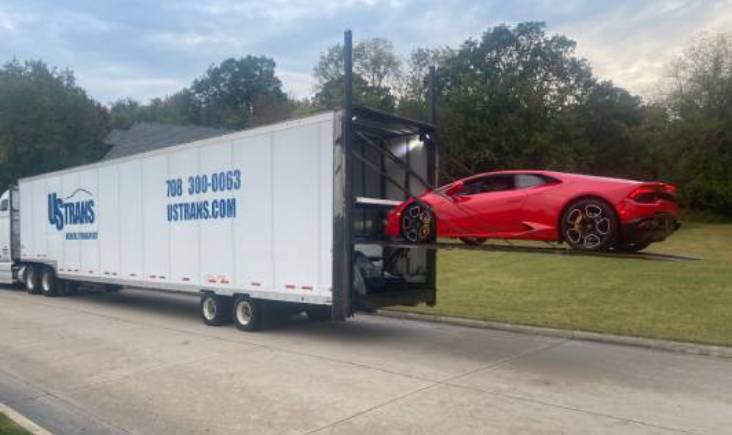 Several methods of transportation exist, as the most common one is open transportation, which is also the most affordable one. Enclosed transportation is a good option for luxury vehicles, as it provides a higher level of protection.
If the conditions require it, the vehicle can also be shipped through water on a ferryboat.
What is the Price for Shipping a Car to Alaska
The final price is estimated based on many factors, moreover different companies offer different prices for the service. The most obvious factor is the distance you will need your automobile shipped across, which depends on the initial and the final location.
The type of your vehicle is also important for the price – larges ones like trucks will cost differently to ship than smaller cars or motorcycles. Other factors that influence the final price include the delivery method, the type of transportation and the insurance coverage that you have chosen.
Since the Summer is the busiest time of the year for auto transport companies, the rates are usually higher in the warm months than during the Winter.
Preparing your Vehicle for Shipping
Before the carrier arrives to pick up your automobile, you have to make certain preparations, some of which are compulsory. You have to make sure that your vehicle is fully operable and prepared for winter conditions, and that the gas tank is full to a ¼.
Prepare a set of keys to give to the carrier, as he will need to drive the car in order to load it or unload it from the transportation vehicle.
It is important to thoroughly clean your car, since there is a possibility that it would be stopped at the destination port due to threat of contamination.
Remove any valuable items and additional attachments like luggage racks from the car. You will not be allowed to ship any additional luggage inside the car.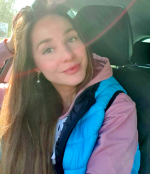 My name is Rebecca McCarthy and I am an American girl with British heritage residing in the beautiful city of Nashville, Tennessee. I have always had a keen interest in cars, particularly brand new ones that showcase the latest technology and design features. I am also passionate about travelling and experiencing new cultures, as well as enjoying hot summer days with friends and family.
As a strong and independent woman, I have always been fascinated by the world of cars, which is often seen as a male-dominated industry. LadyAutoBlog is a platform that allows me to share my insights and perspectives on the latest developments in the automotive world, while also highlighting the important role that women can play in this field.
Through LadyAutoBlog, I hope to inspire and encourage more girls and women to take an active interest in cars and to pursue careers in the automotive industry. I believe that women have a unique perspective and approach to the world of cars, which can bring about new innovations and ideas that can benefit the industry as a whole.
In addition to my passion for cars and travel, I also enjoy spending time with strong and confident men who share my interests and values. Together, we explore new destinations, try out new cars, and enjoy all that life has to offer.