Driver error, driving intoxicated, and distractions are the main causes of car accidents on American roads every minute. This bad news is no surprise for everyone.
But it doesn't mean that people actually take action to decrease the car accidents caused by driver error or driving intoxicated state.
You might want to know if you are one of these people who get easily distracted while driving. The truth is we all are. We all do things that are not appropriate when we have to put our attention on the road.
Many people don't have time to finish some "easy tasks" before they go to the car and decide to do them while driving. Be honest, you do this sometimes.
So do we. That's why there are many accidents caused by such behaviors that we will summarize with the word distractions.
What Are the Most Common Causes of Distracted Driving
You will find many things you or your friends do while driving in this list. So far you take them as innocent actions, but they take a lot of your attention. This means that you are not 100% focused on the road and the situation around you.
This leads to less cognitive attention and a longer time to take action if there is a danger in front. You can imagine what is the end of a situation like this. Just 1 second of distraction can cause your life or the life of someone else on the road.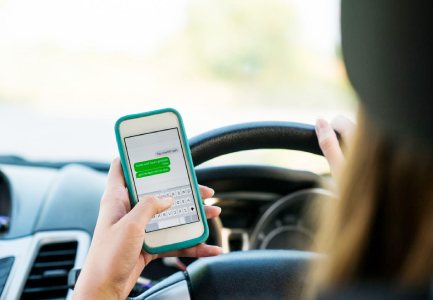 The main reason for distraction while driving is using the phone for talking or texting. A statistic from the National Safety Council shows that 26% of all car accidents happen because of using a phone while driving.
Yes, there are many hands-free technologies that we use, but this is not a solution to the problem. The thing is the attention. When your attention is occupied by something else is hard to put you focus on the road situation.
Their main goal is to help us to find out final destination. GPS require a part of our attention while driving because you have to follow the directions. What is the result? Your brain splits the attention between the road and the GPS. For many people this is hard and they get confused. The result is less focus on the situation around and slower reactions.
This is one of the tasks sometimes we don't have time to finish at home. But it's not a good idea to do it in your car either. Not only because with this task you use your hands but also your attention is occupied.
When you don't keep an eye on the road you can't be ready if an unpredictable situation happens. Out advise is always to finish your make-up at home.
We know what is to be in hurry and sometimes to have your breakfast or lunch while you driving. In this case, your attention is on the road because eating doesn't require much focus. The problem is that your hands are occupied and you can't control the car quickly. You know how important is when you have to avoid unpredictable situations on the road.
Why Distraction Is So Dangerous for the Drivers
When someone is distracted, we say "It's like you are not here". Even if you are physically in your car, behind the while your brain is somewhere else – on the conversation with your friend on the phone or in the GPS.
This reduces your ability to react to potential hazards and increases the possibility of a car accident. Less attention to your brain when you are distracted leads to delayed reaction times, impaired decision-making, and decreased situational awareness.
This is the reason behind many accidents when we are not fully focused on the road. Actually, the number of car crashes caused by distraction can be decreased only by changing our driving habits.
How to Avoid Distractions While Driving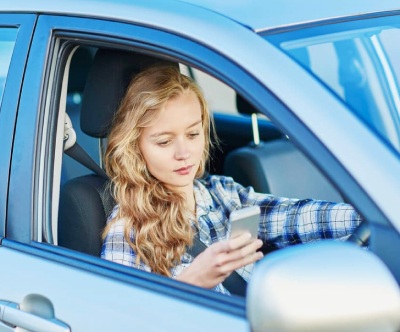 Avoiding distractions while driving is an easier task than you think. If you want to be a safe driver you can apply some common rules and forget about all things that get your attention away.
First and most important is to put your phone away and don't use it even if you are stuck in traffic. The next thing you can do is to check the direction before you start driving and try to remember the road.
If you drive with your family or friends in the car, ask them to keep silent and don't distract you. Focus driving is an important task that not only the driver is responsible for.
Last, but not least use your car on purpose. This means don't eat, sleep, read, or put make-up on when you are in the car. Organize your time the best way and avoid doing any activities that take your attention away from the road situation.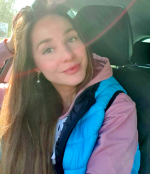 My name is Rebecca McCarthy and I am an American girl with British heritage residing in the beautiful city of Nashville, Tennessee. I have always had a keen interest in cars, particularly brand new ones that showcase the latest technology and design features. I am also passionate about travelling and experiencing new cultures, as well as enjoying hot summer days with friends and family.
As a strong and independent woman, I have always been fascinated by the world of cars, which is often seen as a male-dominated industry. LadyAutoBlog is a platform that allows me to share my insights and perspectives on the latest developments in the automotive world, while also highlighting the important role that women can play in this field.
Through LadyAutoBlog, I hope to inspire and encourage more girls and women to take an active interest in cars and to pursue careers in the automotive industry. I believe that women have a unique perspective and approach to the world of cars, which can bring about new innovations and ideas that can benefit the industry as a whole.
In addition to my passion for cars and travel, I also enjoy spending time with strong and confident men who share my interests and values. Together, we explore new destinations, try out new cars, and enjoy all that life has to offer.